I WILL HELP YOU LOSE WEIGHT, GAIN ENERGY, & GET YOUR HEALTH BACK!
HEALTH COACHING & NUTRITION SERVICES
As a Certified Health Coach, Nutritionist, and Personal Trainer, I offer a range of cost effective packages and affordable services to fit your individual and specific needs. During your free health consult, we will discuss what is the right fit for you including online or in-person sessions! For in-person sessions, I meet you at your desired location within 30 miles of Tigard, Oregon (Portland Metro area at your home, your office, coffee shop, gym, etc.).
ONLINE COACHING & NUTRITION SERVICES
Online monthly sessions
Are you outside the Portland Metro Area or just need an economical way to receive coaching? If so, no worries! I can coach you on the phone, video chat, and email! Our sessions are customizable to your preferences and needs. You can choose from either two (2) or four (4) 50 or 20 minute sessions per month and unlimited email support!
Customized vegan meal plan
This an affordable, easy, and inexpensive way to get started on a vegan diet and work towards your goals, whether it's to lose weight, gain muscle/weight, or weight maintenance.
Get your customized 7-Day Plant-Based Meal Plan complete with shopping list and recipes for only $14.99!
(Meal plan is formulated by a Registered Dietitian.)
10-Day superfoods cleanse
This 10-Day Cleanse is organic, non-GMO, gluten free, safe, simple, and effective! It is a perfect kickstarter to your weight loss and/or wellness journey, tailored to your specific goals, whether it's to lose weight, improve digestion, improve immune system/allergies, cleanse the liver and kidneys, or simply to take a break from processed foods. I have personally completed this cleanse several times and have always had wonderful outcomes!
During this 10-day cleanse you will receive FREE coaching from me via email, phone and text!
Only $18/day which includes most of your food!
Click here to get your $50 Gift Card to use towards the cost of your cleanse & receive more information!
In-home coaching & nutrition services
3-month in-person package
This 3-Month package is great for people who are on a time crunch to reach a specific goal in mind or to get you back on track from a derailed train (i.e., a lapse).
Includes two (2) 50 minute sessions per month (6 sessions total) and unlimited email support! (Portland, Oregon Metro Area)
Book your free phone health consult today to learn more!
6-Month in-Person Package
If you are committed to making a substantial and lasting lifestyle change, it is proven that at least 6 months are needed for reaching the stage of habitual behaviors so you can reach self-sustained success!
Includes two (2) 50 minute sessions per month (12 sessions total) and unlimited email support. (Portland, Oregon Metro Area)
single sessions
Single sessions customized to your preferences al le cart style, includes 50 minutes. These single sessions are great for:
Pantry/fridge makeovers

Meal demonstrations/instruction

Fitness assessments & sessions, etc.
21-Day custom vegan kickstart
If you have ants in your pants, committed to take life by the reins, and are ready to go all out on your health quest by jumping into change cannonball style, this party is for you! This 21-Day custom kickstart is on sale for 40% off!
Includes three (3) 50 minute in-person sessions with me and unlimited email support!
Group SEssions
Do you have a group of friends or family members who want to support each other in making lifestyle changes? I will work with your group of up to 8 people in your home (in the Portland, Oregon Metro Area) for everyone to gain practical knowledge and skills! You can choose from:
Meal demonstrations

Meal planning/prep

Grocery shopping tours, and more!
What You Get from Working with Kimberly!
Kimberly is Certified as a Health Coach, Nutritionist, and Personal Trainer through nationally accredited programs with a Bachelor's Degree in Sports & Health Sciences. She has the education, experience, and skills to get you to your goals successfully and safely.
What I provide:
Goal setting, programming, and reviews

Health education

Accountability

Meal planning and recipes

Refrigerator/pantry makeover

Grocery shopping tours

Restaurant menu tours

Meal prep demonstrations

Self-Monitoring review (e.g., food and/or exercise diary)

Increase positivity, self-confidence, and resilience

Fitness programming and assessments

Behavior modification

Identify high risk situations for lapses

Provide coping skills

Motivation and support

Time management strategies

Making change fun and exciting!
As a health coaching client, you will:
Work to achieve and maintain your ideal weight

Set and accomplish goals in a way that is empowering and exciting

Increase your energy levels

Transition to a lasting healthy diet and lifestyle

Decrease disease causing inflammation in the body

Improve your digestion

Feel sexy and confident in your body

Strengthen your immune system

Discover the confidence to create the life you want

Improve sports performance

Decrease stress
I specialize in the following areas:
Diabetes (Type 1 & Type 2)

Plant-based nutrition

Green superfoods and safe cleansing

Weight management

Support with chronic conditions and inflammation

Exercise and fitness
INSURANCE
Though I do not bill medical/health insurance providers directly, you may be able to utilize your Flexible Spending Account (FSA), Health Savings Account (HSA) or Health Reimbursement Account (HRA) through your employer to get reimbursed for my health coaching/weight loss services TAX FREE!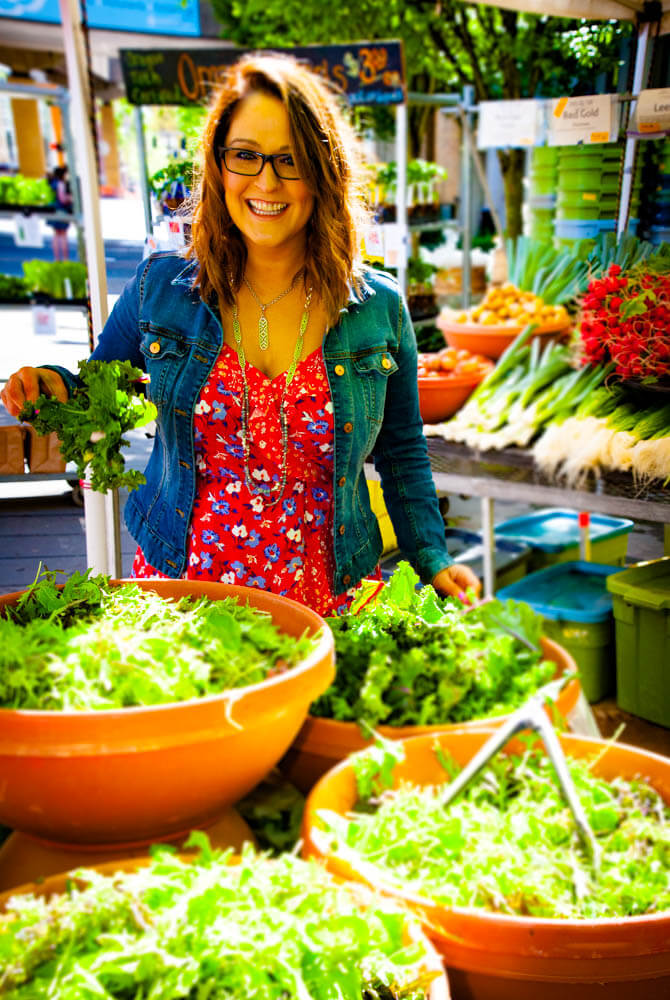 Let's Begin Your Transformation!
Have you been given instructions by a physician or health practitioner to "improve your lifestyle" due to unhealthy weight, cholesterol, or blood pressure? If so, don't go it alone because my passion is helping you transform your quality of life from one that is filled with inflammation and chronic conditions such as heart disease, high blood pressure, cancer, and diabetes, into a space of energized, clean, and clear VITALITY! My approach is to help you make small incremental dietary and fitness changes that are fun and easy to incorporate into a busy lifestyle. I LOVE to hear how your taste buds start changing to crave VEGGIES! Who knew you would prefer reaching for cucumber or watermelon instead of cheese and bacon!? Trust me, it WILL HAPPEN with my help! And don't worry, I won't force you to be a gym rat or eat like a bunny rabbit, rather you will be empowered to reach your ultimate wellbeing while having FUN YOUR way! Adding me as a DYNAMIC member to your healthcare team will help you evolve into wellness.
Subscribe to our newsletter to receive valuable discounts and free health tips!
Book your FREE Consult
Complimentary 20 minute session over the phone or video chat and learn how to receive a $50 discount!
Testimonials From Working with Kimberly